Visitor Information
Enjoy the tennis courts, beach volleyball, shuffleboard court, running along the beach, swimming, and biking along the miles of bike paths on Sanibel Island.
Click on any heading below for more information.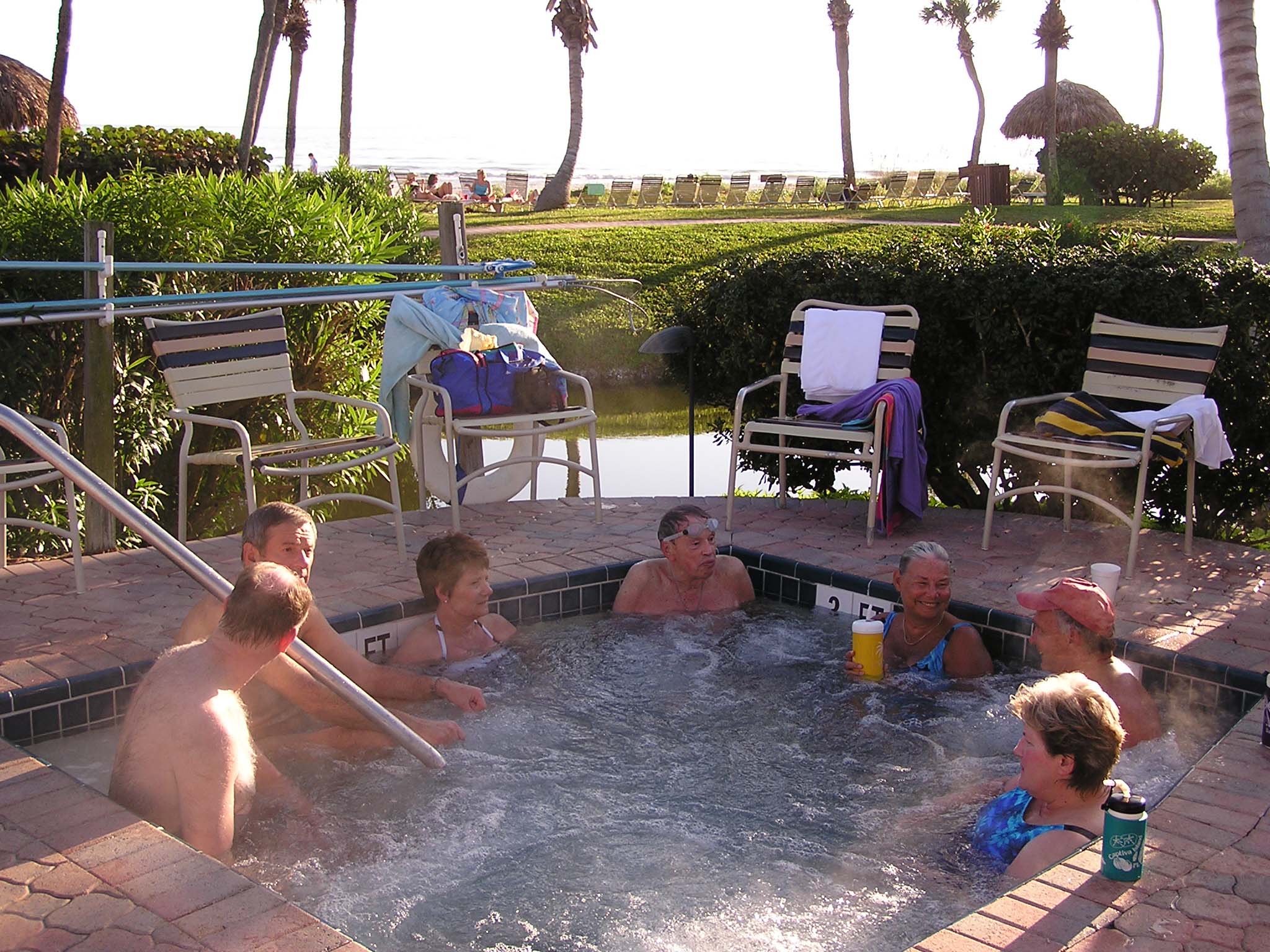 The hot tub is open to adults and children 12 and above.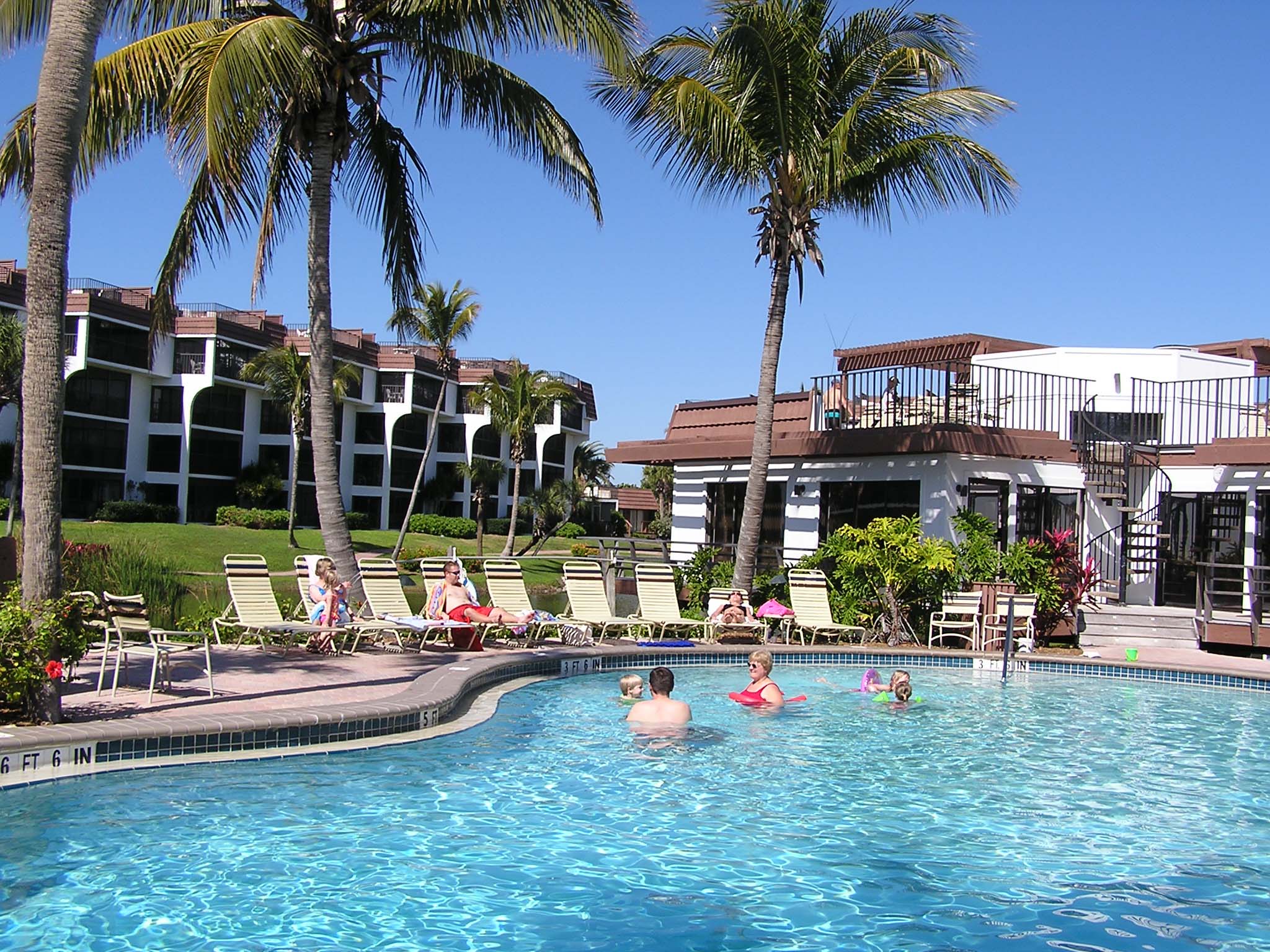 The pool is open daily 9:00am-10:00pm.  Adult swim times are 9:00-10:00am throughout the year, and an additional hour 4:00-5:00pm from August 25 through May 25.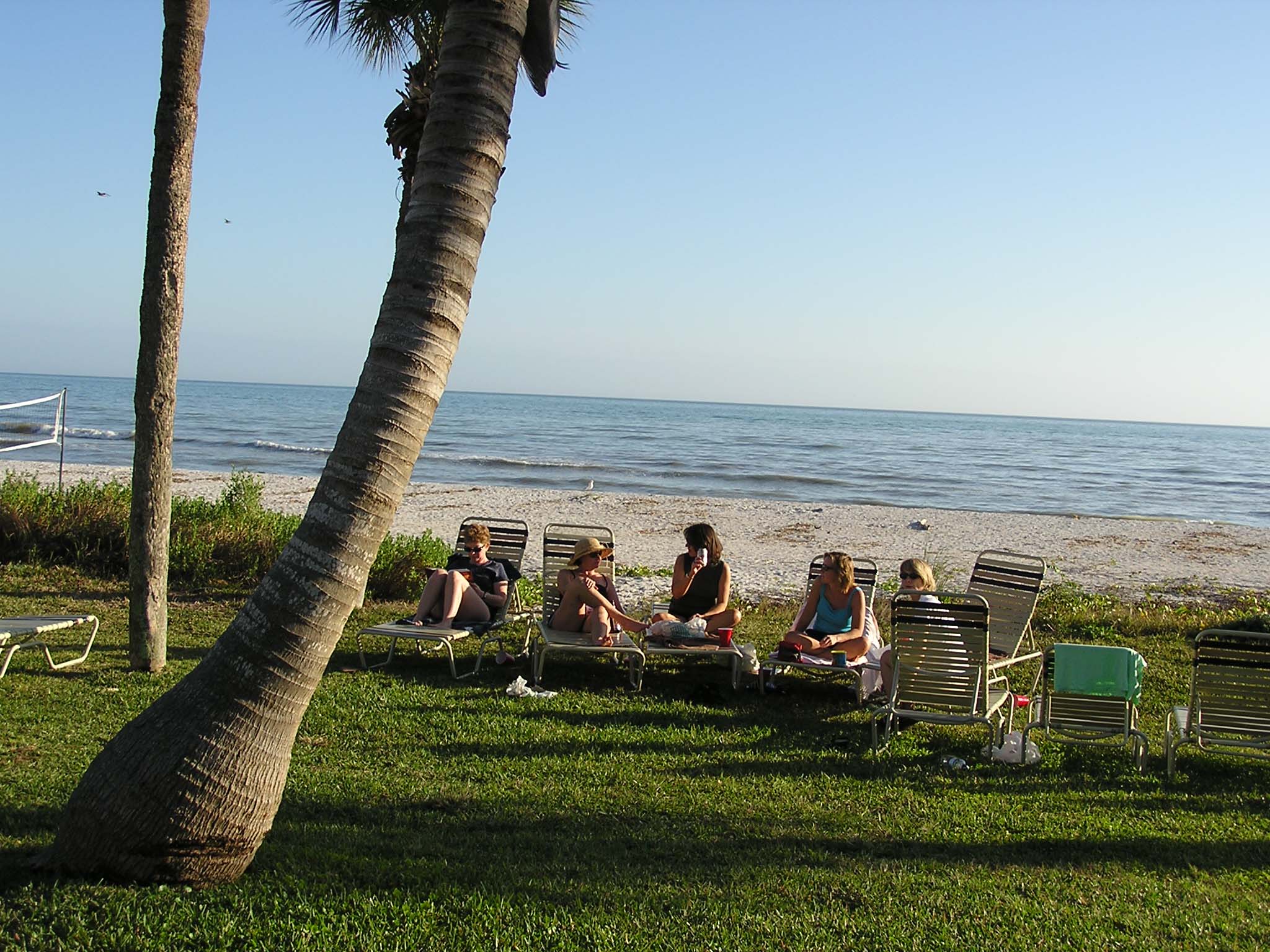 The Pointe Santo Wi-Fi network is available throughout the complex 24 hours a day; the network name is "PSWiFi".  The network is managed by a company called Innflux.  Detailed information about using the network can be found in this document.  Here's the short version: After connecting to the Pointe Santo network, open your web browser, fill in your name and condo number, and agree to the terms of service.
Innflux provides 24/7 customer support for Pointe Santo users (877-840-1784).  Don't hesitate to call them if you have any problems.
There are wired internet connections inside the clubhouse and also outside in back for when the clubhouse is closed.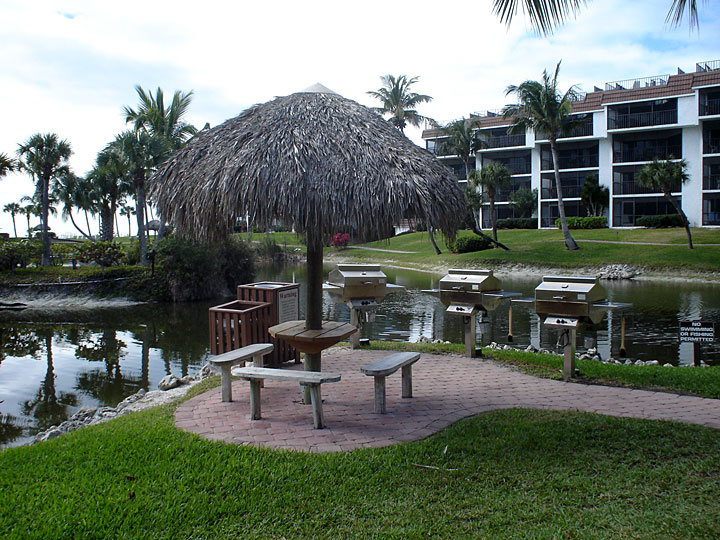 There are nine gas grills on the Pointe Santo grounds, in three clusters of three.
Pointe Santo is a non-smoking facility.  There is no smoking anywhere on the grounds except in desginated smoking areas.  There is also no smoking on lanais or rooftop decks.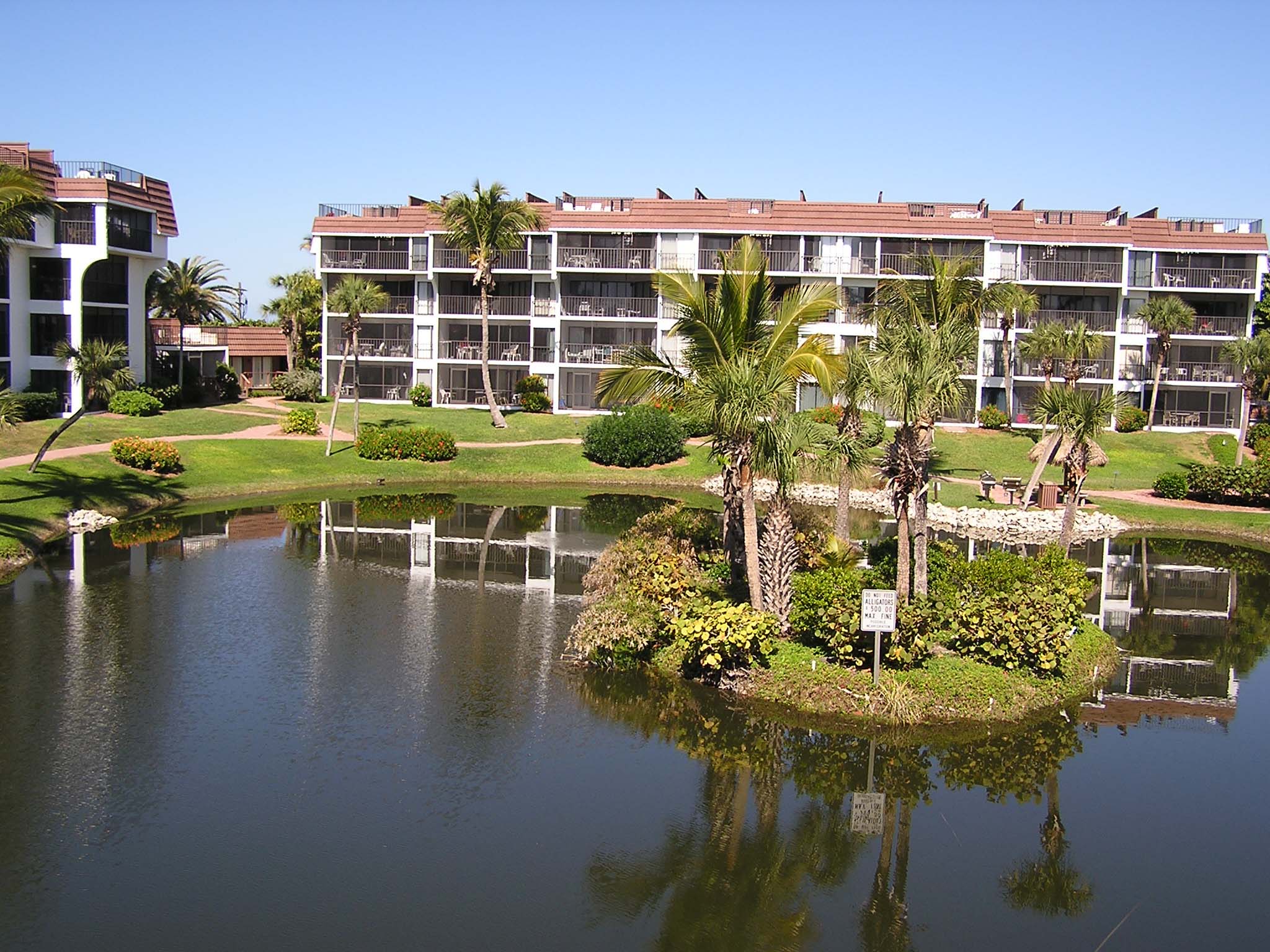 A lagoon is located in the center of the property. See the Photo Gallery for some samples of the resident wildlife. Please do not feed or disturb the wildlife.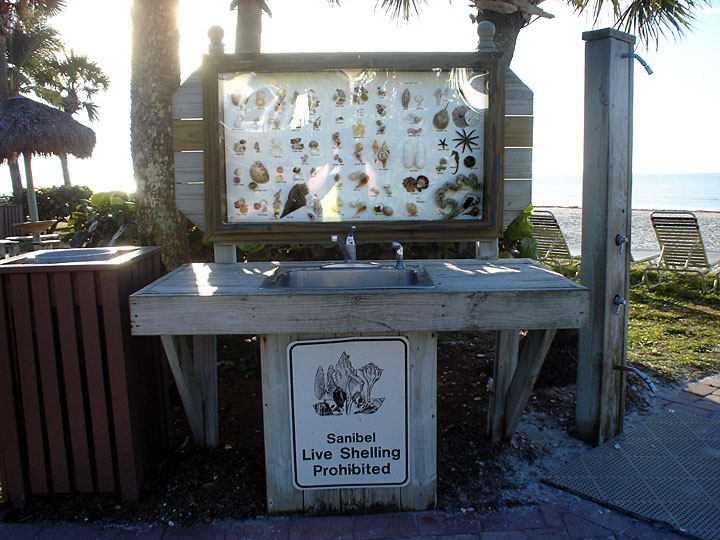 Located between swimming pool and beach. To prevent damage to the plumbing in the condos, all shell
washing must be done at this station. Cleaning of fish is not permitted at the Shell Station.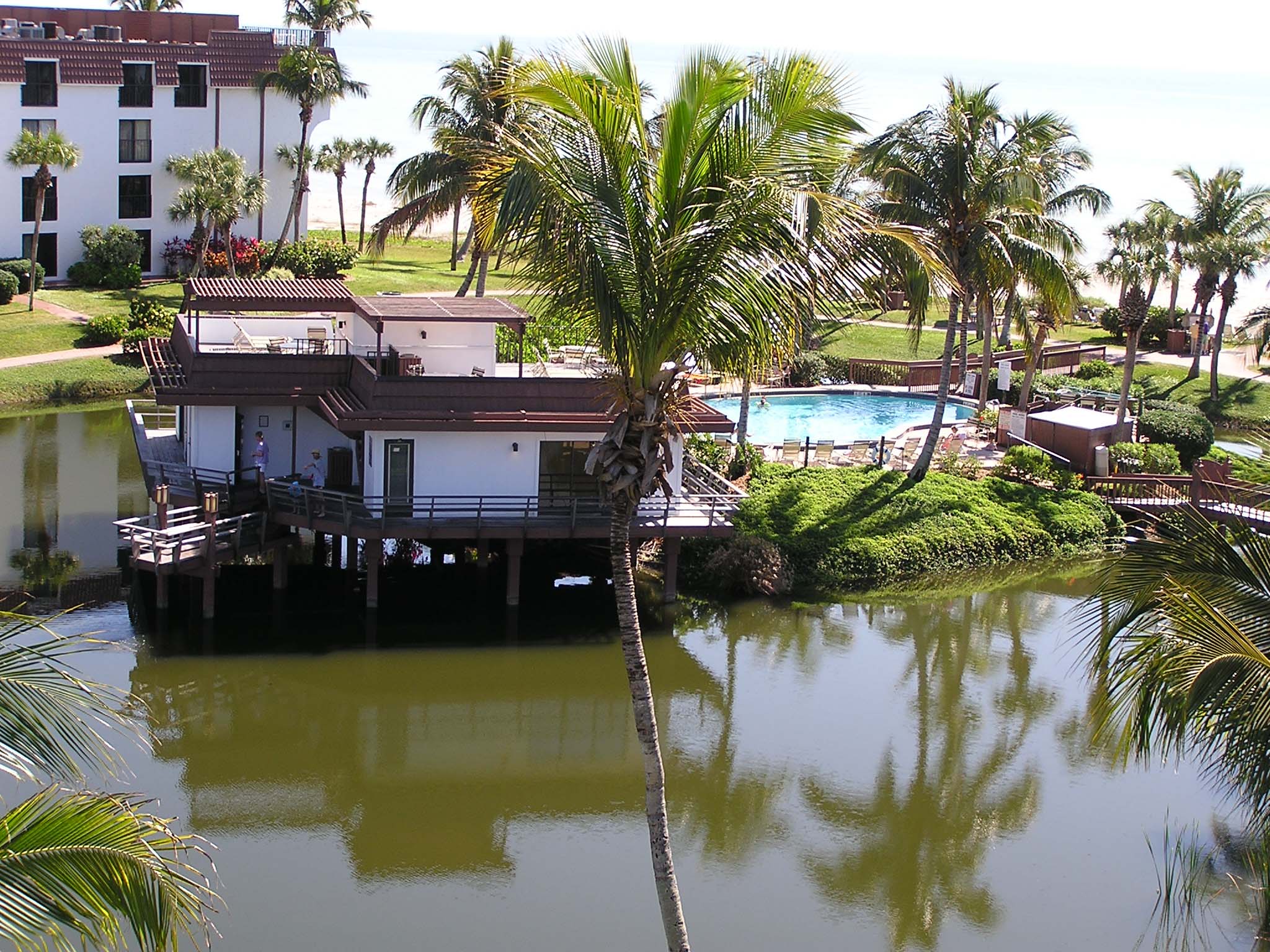 The clubhouse is located above the lagoon and adjacent to the swimming pool.  It is open daily 9:00am-10:00pm.  You can pick up the current week's schedule of activities for the Kids Program here.  While you are in the clubhouse you can print your boarding pass, check your email, check out some board games or books, look into our glass floor (which you can walk on), and catch a glimpse of the turtles and fish.  You can also just take a break from the sun and relax.  Behind the clubhouse there are restrooms and a vending machine.  Please pop in and say hello.  The clubhouse facilities and activities are open to all Pointe Santo owners and guests.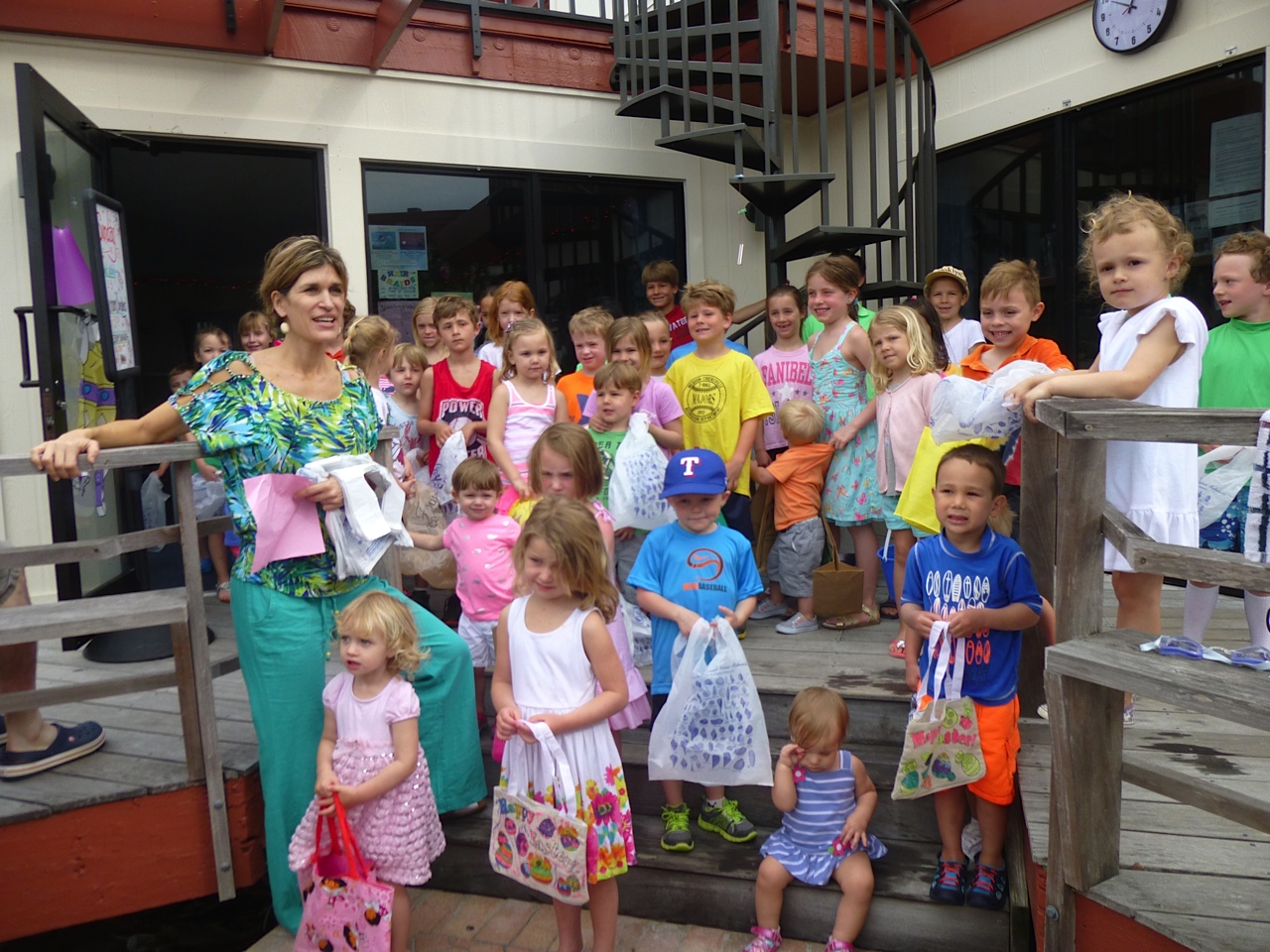 See the Kids Program page for more information.
Adults may use the PC and printer in the clubhouse to print boarding passes and access web-based email. Contact information for all airlines that serve the Southwest Florida International Airport (RSW) can be found here. Click on the name of an airline to go to its home page and print your boarding passes.
Every unit has its own marked parking space.  Two-car families may use the unmarked or visitor parking places. Parking permits are required and should be supplied by the unit owner or rental agent. They are also available from the Operations/Information Office. NO RVs, TRAILERS, JET SKIS, or BOATS ALLOWED.
Bicycle racks are available in several areas. Bicycles are not permitted in the common areas and should not be stored on walkways.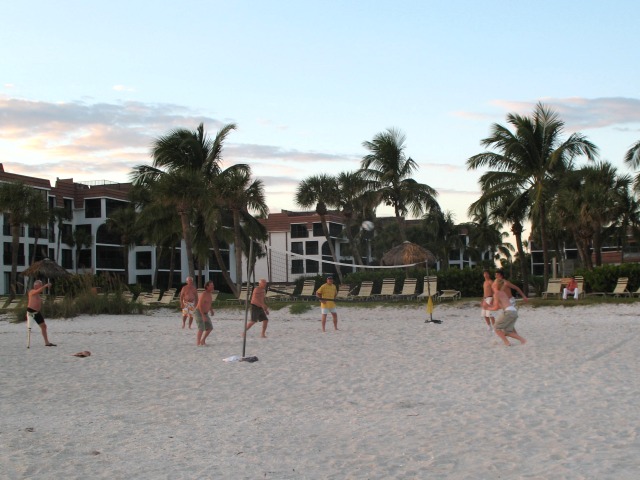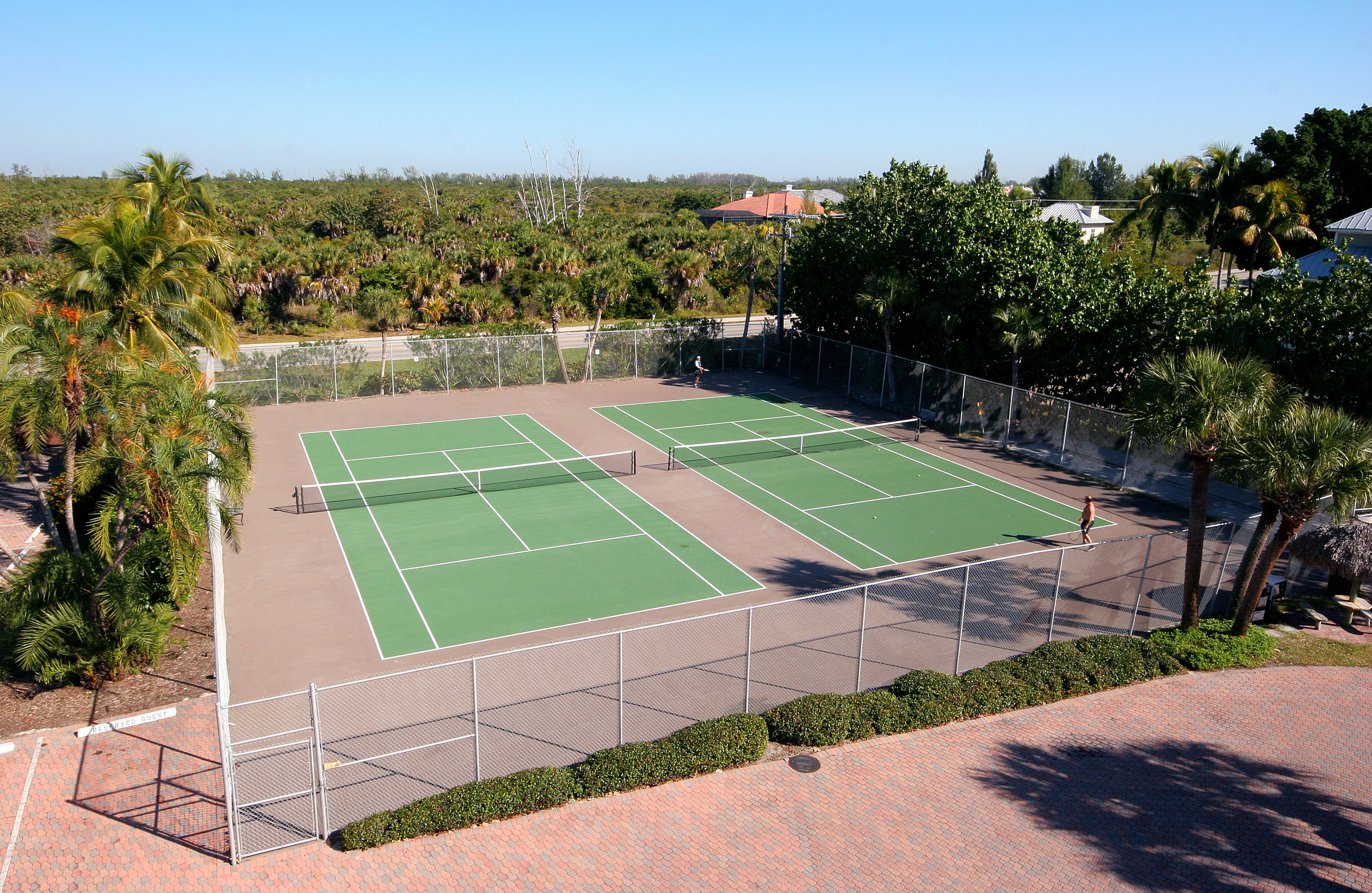 Courts are open daily from 7:00am until sunset.  A reservation schedule is posted at 2:00pm daily for the following day. Reserve one court for one hour each day by printing your name and unit number in the available time slot. (Only one slot per unit allowed.) No one is allowed on the courts without tennis shoes, including spectators.
Rackets and balls are available at the Operations/Information Office from 8am to 4pm Monday through Friday.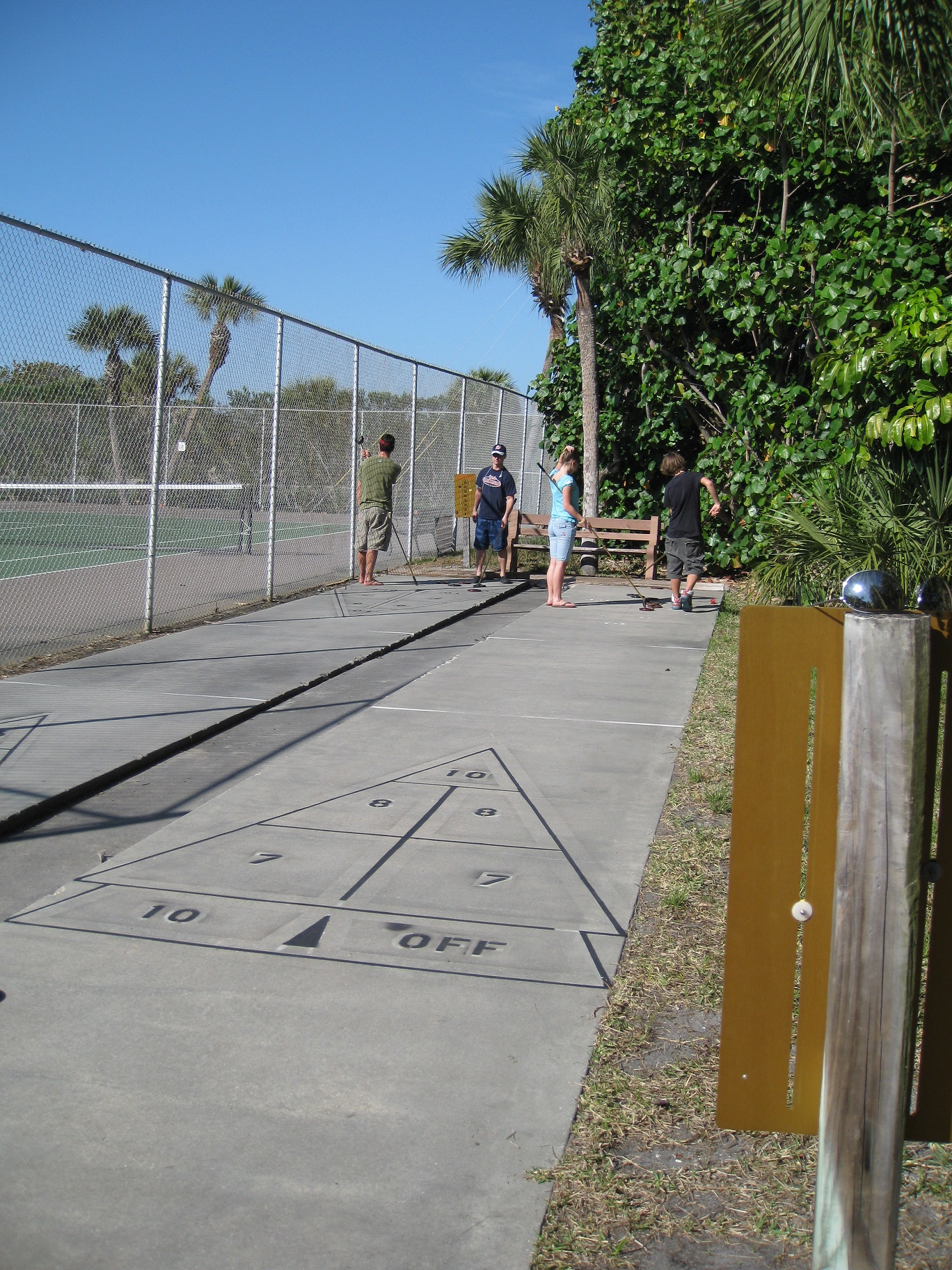 Located next to the tennis courts.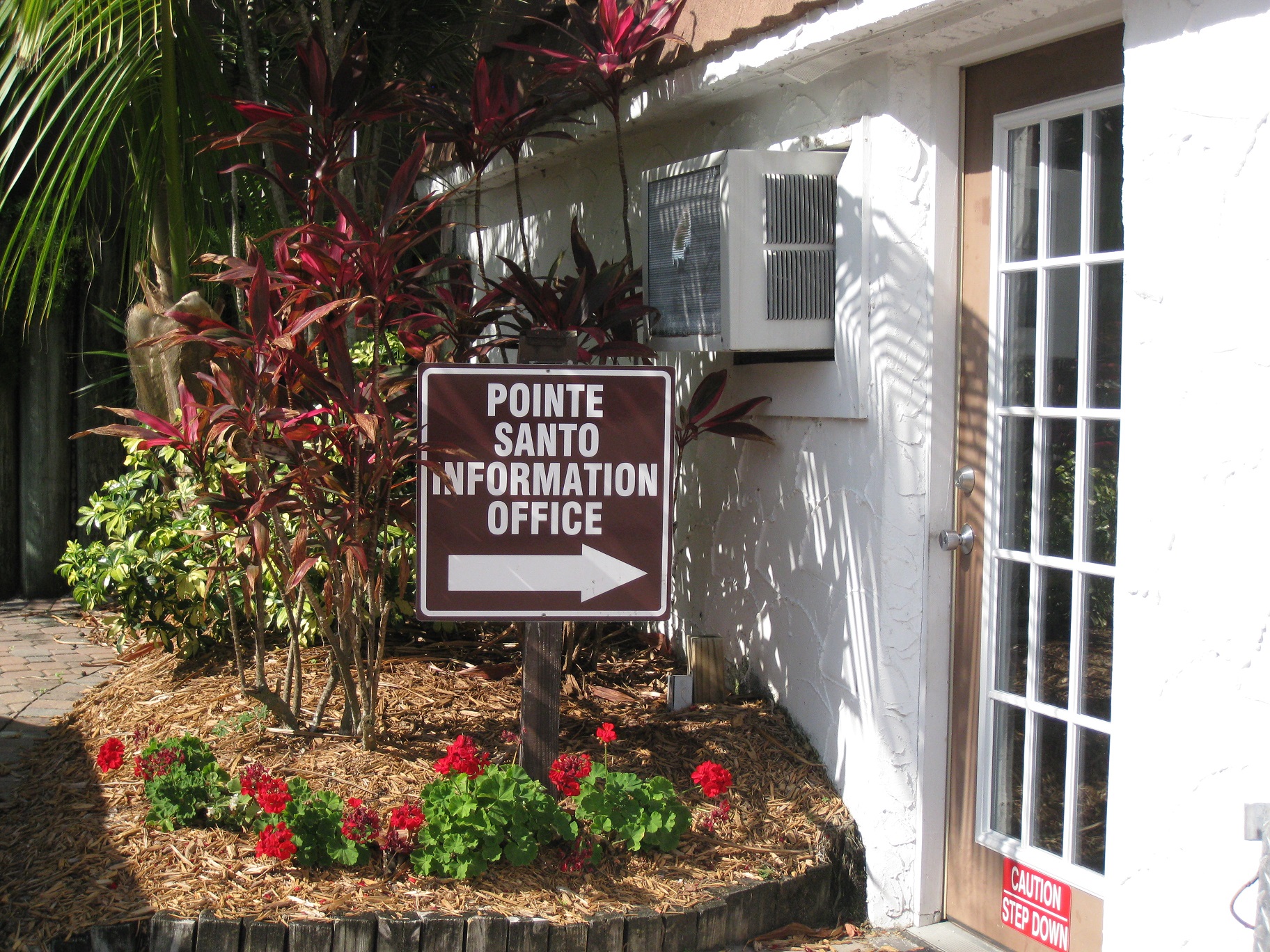 The office is located near the tennis courts and is open Mon-Fri, 8:00am-4:00pm. The phone number is (239) 472-0222.
Cable TV service is supplied by Comcast. For reception problems call (239) 432-9277. A guide to programs can be found on Channel 96.
A security person patrols the grounds from 5:00pm to 1:00am. If you have a problem, please call (239) 472-0300 or (239) 910-6500.
Dumpsters are located near the two entrances to Pointe Santo.  Please do not place trash outside your door or in other common areas.
Recycling containers are located near the trash disposal dumpsters.   Paper, cardboard, glass, and plastic are accepted and may be mixed.